Shopping with Posh Paws, Can You "D.I.G" It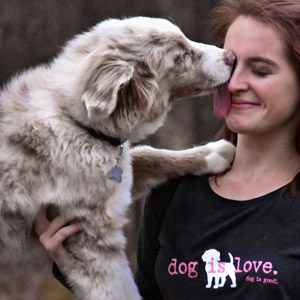 Shopping with Posh Paws – Can You D.I.G. It
We at Posh Paws love all things Dog. If you're a dog lover, you've probably heard about the company, D.I.G, which is short for Dog is Good.  It seemed natural for us to partner with them to offer our customers great deals, specials, and dog inspired merchandise.
Exclusive on Our Site
Before you start Googling "Dog is Good" and jumping to their main site, learn why you'll want to shop directly with Posh Paws.  (We do encourage you to jump to our partnership site, here).  
Posh Paws DIG Direct site offers items not found on their main site. For instance, monthly specials and exclusives not found anywhere else.  A favorite of ours, we love the organic treats and broth available within our shop.
If you want to check out a little more before jumping over to shopping, learn more on our main website here.
Why Dog is Good?
Dog is Good is a lifestyle brand for dog lovers. The company creates original messaging and designs for a broad array of products. The products celebrate and "share the unique joy one feels living life with Dog". Located in Los Alamitos, California, they provide wholesale and retail licenses for their brand to numerous manufacturers in the pet, gift and home product industries. They also provide services and offer a business opportunity for dog lovers to utilize the brand in their own mobile pop-up shop. Dog is Good has a reputation for generously giving back to animal welfare and veteran organizations.
We are thrilled to partner with D.I.G. and be able to bring these amazing products to our customers. We hope you enjoy your shopping experience.
For more information about this subject or general questions you can contact:
Christi Knight, CPDT with Posh Paws Pet Care, LLC
843.900.0438
Visit our website at PoshPawsPetCareSC.com
Or send us a note from our contact page here.