About Posh Paws Pet Care in Summerville
Posh Paws Pet Care offers Pet Sitting, Dog Walking, and Dog Training to pet parents in the Summerville area. The Posh Paws Pet Care team offers you peace of mind in knowing that your fur baby will be loved and cared for by trusted professionals with the CPPS-Certified Professional Pet Sitter credential.
Posh Paws Pet Care is an active member of Pet Sitters International. PSI is a Professional Pet Sitting Association to promote high ethics, education and professionalism. As such, we are always learning and sharing our knowledge in the care we provide to your pets.
As a professional pet care company, safety is our #1 priority. Posh Paws Pet Care is proud to carry the COVID-19 Certified Pet Care Specialist designation while implementing the necessary safety protocols to ensure the best care for our clients and staff.
Posh Paws Pet Care is Insured and Bonded through Business Insurers of the Carolinas and each employee is Background Checked through Acutraq.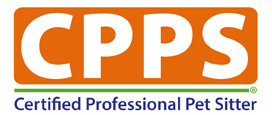 ABOUT US
The Company
Posh Paws Pet Care is locally owned and operated by Christi Knight, a native of Summerville, SC. Her furry family consists of a Vizsla puppy named Jaxon that you can meet below.
After many years of working with dogs in the Lowcountry as a CPDT-Certified Pet Dog Trainer, Christi saw a need for qualified, professional pet sitters and dog walkers in the Summerville area. There were a handful of "Hobby Sitters" but not many certified professionals with training in pet care.
To further demonstrate her dedication and skill as a professional pet sitter, Christi has earned the CPPS-Certified Professional Pet Sitter® designation from PSI.
In early 2017, Christi expanded her dog training business into the Pet Care Company you see today.
Mission Statement
At Posh Paws Pet Care, we believe all pets deserve to feel secure and loved in the comfort of their own home. Our Pet Care Team offers you peace of mind knowing that your fur baby will be loved and cared for by trusted professionals.
To learn more about Christi, visit our Team Members page.
Jaxon
Canine Ambassador
Jaxon (aka: Baby Shark) is our new Vizsla puppy as of June 2021. He loves playing fetch, chasing bubbles, wearing out his squeaky toys and learning his basic obedience skills. Vizslas are known to be very affectionate and he loves his puppy snuggles with us every morning and evening under his favorite blanket. At his young age, Jax is a busy boy getting in his socialization. So far, he has visited several pet stores, home improvement stores and enjoyed a walk in the park. But, Jax had the most fun attending 2 outdoor concerts! He was quite the social butterfly and loved being the center of attention. Next on his bucket list is a trip to the beach and dining out with his mom and dad. Once Jax is a little older and more developed, he will begin his scent work and agility classes. Stay tuned for more of this little guy's life adventures.
Maverick
Canine Ambassador
Maverick is our new Labrador Retriever puppy as of May 2022. He is such a happy, silly pup! Maverick loves playing with his big brother, Jaxon the Vizsla. As all puppies should, Maverick is busy working on his socialization and obedience skills. So far, he is rocking the Wait Command - a very important life skill. He enjoys his shopping trips and meeting new people. Maverick's two favorite things are ice cubes and Pup Cream! Maverick is the best cuddler and enjoys his cuddle time with Mom, Dad and Jaxon. Stay tuned for more of Maverick's life adventures.
In Memory of Our Fur Babies That Have Crossed Over the Rainbow Bridge
ANNABELLE
Our beautiful, Tortie-Linx Point Himalayan (Makayla's Daughter)
RIESLING
Our beautiful, blue Doberman
MAKAYLA
Our beautiful, 18 year old Seal Point Himalayan 
MAYA
Our beautiful Dalmatian and the inspiration behind Posh Paws, to give her the very best care that she deserved
MOCHA
Our handsome 19.5 year old Seal Point Himalayan
REMINGTON
Our handsome liver spotted Dalmatian and the second inspiration behind Posh Paws