Dog Sitter – Why Hire a Professional?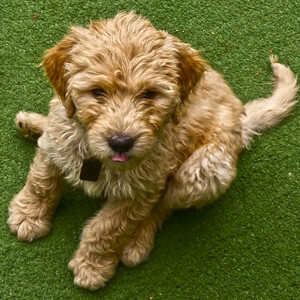 Dog Sitter – Why Hire a Professional?
They are Licensed and Bonded, and Properly Trained
If you've never needed a dog sitter before, in Summerville or anywhere, it's important to understand why you should look to hire a professional. One of the biggest mistakes you could make as a pet owner is to hire a hobby sitter. Read more to learn why a professional dog sitter is best for you and for your furry friend.
What Is a Pet or Dog Sitter?
Pet sitting is the act of coming to the pet's home and caring for them as the owner is away. Dog sitters provide some or all of the following tasks when you hire them. Most importantly, they love your pet like a member of your family.
Feeding the pet and providing fresh water
Dog walks / Excercise / Play Time
Clean-up any pet messes
Administering any medications that may be needed
Lots of love and care
Dog sitters are most often used when the owner is at work or out of town. Therefore, visits can be scheduled for more than once per day and even overnight.
What is a Hobby Pet or Dog Sitter?
A hobby dog sitter would be someone who is not licensed and may not be properly trained to care for your pet. Because it is a hobby for them, they may not be available when you need them. This occurs most often during holidays when the hobby sitter becomes only sporadically available or not at all. While a hobby sitter will care for your pet, they may not be trained or know what to do in an emergency. It is also rare that a hobby sitter would have to pass a background check before caring for your pet.
What Makes a Professional Dog Sitter the Better Option
A professional dog sitter has made the decision that caring for pets will be their full-time job. Therefore, they will be available 365 days a year, including holidays. Another important quality is that they will have the proper credentials such as being college educated and certified. A professional dog sitter will also be trained in pet first aid and CPR and will know what to do in the event of an emergency.
Professional pet sitters are fully insured and bonded and have had background checks performed to earn their certifications. Insurance is helpful to the pet sitter. It covers things such as equipment that breaks will be replaced allowing the sitter to continue providing services. Bonded is important to the pet owner. Hiring a bonded pet sitter ensures the owner that if the sitter breaks something on site during the care of their pet, it too will be replaced.
What Type of Education Does a Professional Dog Sitter Have?
For pet owners who are looking to hire well educated and responsible caregivers, a professional dog sitter is the only way to go. For instance, Posh Paws Pet Care is a member of Pet Sitters International and is a certified dog trainer from the Animal Behavior College.
Ready to Hire a Professional Dog Sitter?
If you're in the Summerville area, Posh Paws Pet Care would love the opportunity to care for your pet. Visit our website or call us at (843) 900-0438 and schedule your appointment today.